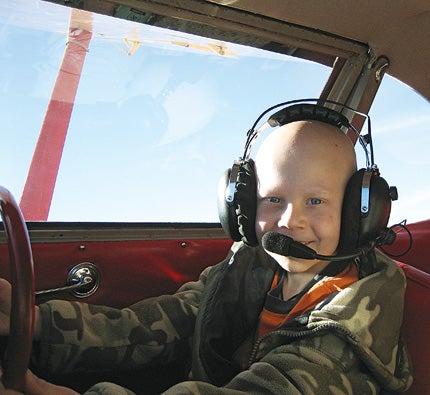 All in all, I'd have to say Glenn Brasch is the primary reason I go to Oshkosh every summer. Well, OK, there are some airplanes there, too.
Glenn has written a terrific story in Plane & Pilot about a ride he gave to a kid.

Why would any kid want to do that?" That was the social worker's response to my offer to take any child flying for free—that is, any child who was a patient at the local cancer center for children. She probably thought I had something up my sleeve, some hidden agenda. I did not. I explained to her that, for me at least, when I was flying, all the world's problems had a tendency to stay on the ground, and I thought that might be valuable to a child suffering from cancer. She reluctantly posted my offer in the waiting area. I expected my phone to ring off the hook, but I didn't get a single call for months. I suspected the posting was removed from the wall after my departure.
Read the whole story here
.
Glenn lives down in the Tucson area. You know where one of my first destinations will be if I ever finish the RV-7A? Tucson.